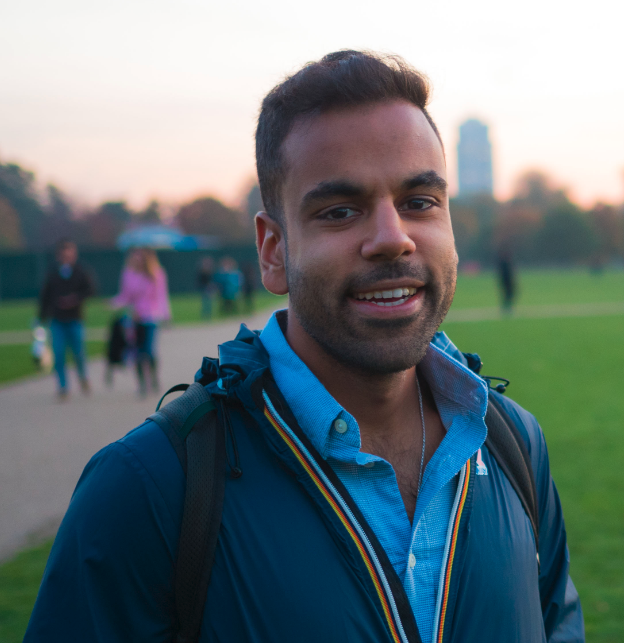 Funding
My research is partially supported by NSERC through a Discovery Grant and a Discovery Launch Supplement Grant, by CIHR through a Project Grant, by the McGill Initiative in Computational Medicine through a Research Match Grant, by CANSSI through the Collaborative Research Teams Program, and by Mitacs through an Accelerate Grant.

Research Opportunities
I have opportunities for graduate and undergraduate students to assist with various research projects related to high-dimensional data, statistical genetics, imaging analysis and software development. I am looking for students with a background in (bio)statistics and/or computer science and knowledge of at least one of the following programming languages: R, Python, Julia, C++, shell scripting, PLINK. I am also open to co-supervise epidemiology students and medical residents who are seeking to answer clinically relevant questions with large databases.
Click to read instructions before contacting me, or your email is likely to be ignored. I value people who are attentive to details.


Undergraduates at McGill: I welcome these emails, but they should include a CV, research interests, list of relevant course work, a transcript, and your programming experience. The subject line should contain the word "consideration for undergraduate research project" to indicate these instructions have been read.

Epidemiology graduate students and Medical residents at McGill: Include a brief description of your research interests and why you think I would be a good fit to be your co-supervisor.

Prospective graduate students: Please first apply and gain admission to the graduate program in Biostatistics, Statistics, Quantitative Life Sciences or Epidemiology. In your research statement, you should mention my name and state clearly how your research interests align with my research program. If you are admitted, then I'm happy to discuss supervision.


news
| | |
| --- | --- |
| Jan 19, 2021 | New preprint on Variable Selection in Regression-based Estimation of Dynamic Treatment Regimes by my PhD student Zeyu Bian. https://arxiv.org/abs/2101.07359 |
| Dec 18, 2020 | Dr. Richard Garfinkle successfully defended his PhD thesis. Congrats Dr. Dr. !! |
| Sep 24, 2020 | New preprint on Improving Convergence for Nonconvex Composite Programming by my PhD student Kai Yang. https://arxiv.org/abs/2009.10629 |
| Sep 23, 2020 | CIHR Project Grant on Evaluating the Trajectory of Aortic Stenosis (AS) in Quebec patients - Diagnosis, Treatments, and Outcomes awarded. Well done Jay! |
| Sep 22, 2020 | New preprint on an alternative framework for survival analysis using case-base sampling https://arxiv.org/abs/2009.10264 |
| Aug 31, 2020 | Congrats to Haoyu Wu for submitting her MSc Epidemiology thesis! She will beging her PhD in Biostatistics at McGill in Fall 2020 |
| Aug 5, 2020 | Congrats to Julien St-Pierre for passing his theory comprehensive exam. Bravo Julien! |
| May 4, 2020 | Simultaneous SNP selection and adjustment for population structure in high dimensional prediction models pubished in PloS Genetics with accompanying R package ggmix available on CRAN. |
| Apr 23, 2020 | Thanks to NSERC for supporting me with a Discovery Grant for my work on Variable Selection and Prediction for High-Dimensional Genetic Data with Complex Structures |
| Mar 19, 2020 | New R packages sail and ggmix on CRAN. |
| Mar 3, 2020 | New blog post on creating and automatically deploying your R package website. |
| Dec 14, 2019 | Simultaneous SNP selection and adjustment for population structure in high dimensional prediction models talk at CMStatistics 2019 in London. |
| Jul 12, 2019 | We received funding for the project Genomewide Mega-Analysis of high quality phenotyped cohorts of temporomandibular disorders through the McGill initiative in Computational Medicine, joint with Dr. Luda Diatchenko. |
| May 5, 2019 | I'll be giving a 1-day workshop on Creating an R package at McGill on May 27th, 2019. Materials available here. |
| Apr 29, 2019 | I'm giving a short course on Data analysis using penalized regression methods at the McGill Summer School in Health Data Analytics on May 9th, 2019. Slides available here. |